Assembling "smart brains" for commercial refrigerators, HCK Husky released new AI smart products
At present, artificial intelligence AI has entered our lives with irreversible rapidity, ranging from aerospace equipment to smart audio, everywhere in our lives, and artificial intelligence technology has also pushed the application of all walks of life to a new high. The refrigeration industry is no exception.
For commercial refrigerators, the usage scenarios are more complex, and merchants' requirements for refrigerators no longer only pursue fresh-keeping and refrigeration, but also have higher requirements for operation management such as vacancy analysis, SKU hotspot analysis, and intelligent out-of-stock reminders.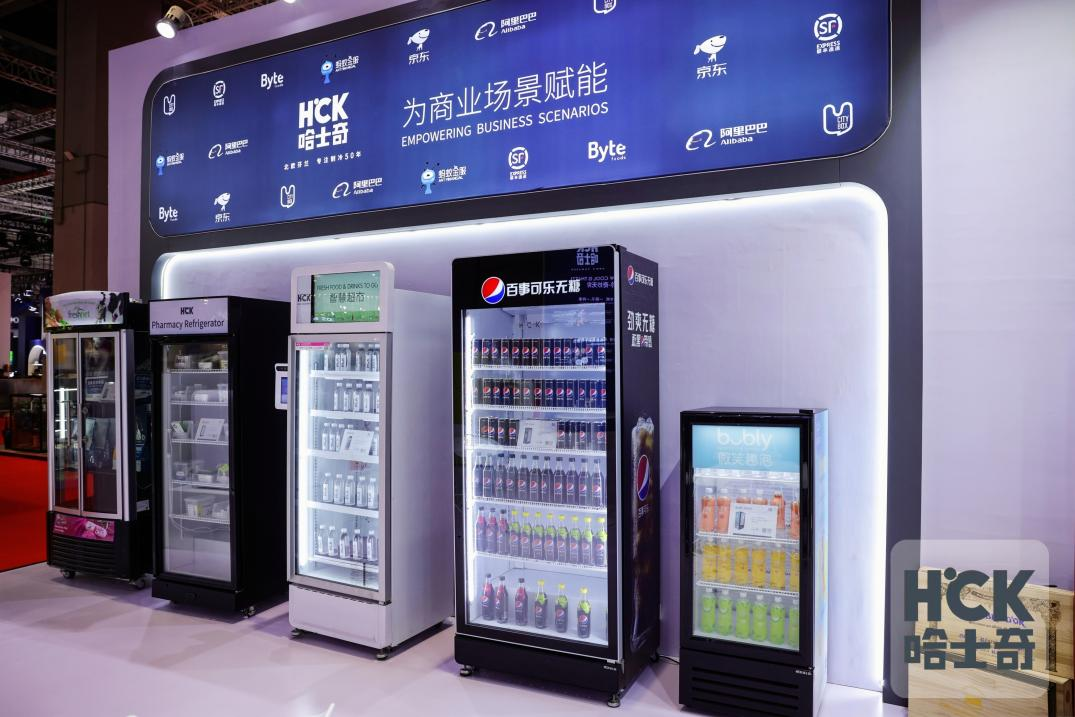 The intelligentization of refrigerators is an inevitable trend in the entire refrigeration industry. Recently, HCK Husky has launched intelligent AI identification refrigerators. Through cloud data analysis, thousands of refrigerators can be online to help merchants solve operational problems such as replenishment and commodity heat analysis, improving overall operational efficiency.
AI Intelligent System Improves Operational Efficiency
HCK Husky's freezer can accurately locate the location of assets, ensure asset safety, monitor asset operation dynamics in real time, and ensure effective asset operation. In addition, you can also obtain data analysis display saturation, purity, which store has the best sales, which product has the best taste, and which store has the highest traffic every day.
It is understood that the intelligent technology of commercial cabinets developed by HCK Husky has reached a strategic partnership with PepsiCo. I believe everyone is familiar with Pepsi-Cola. In June 2017, Pepsi-Cola ranked 84th in the "2017 BrandZ Top 100 Most Valuable Global Brands". In October 2019, Interbrand ranked 24th in the Top 100 Global Brands.
As one of the world's top 100 brands, the cooperation between Pepsi and HCK Husky is regarded as a huge affirmation of HCK Husky's intelligent technology, and it is also difficult for latecomers to match. Pepsi-Cola used HCK Husky's latest smart technology commercial cabinets, and successfully put them into the market and large supermarkets to jointly build industrial competitiveness. The innovation of technology and the creation of intelligent commercial cabinets make consumers' shopping experience more relaxed, simple, and fast consumption methods, which can effectively improve consumers' desire to buy and increase stickiness with consumers.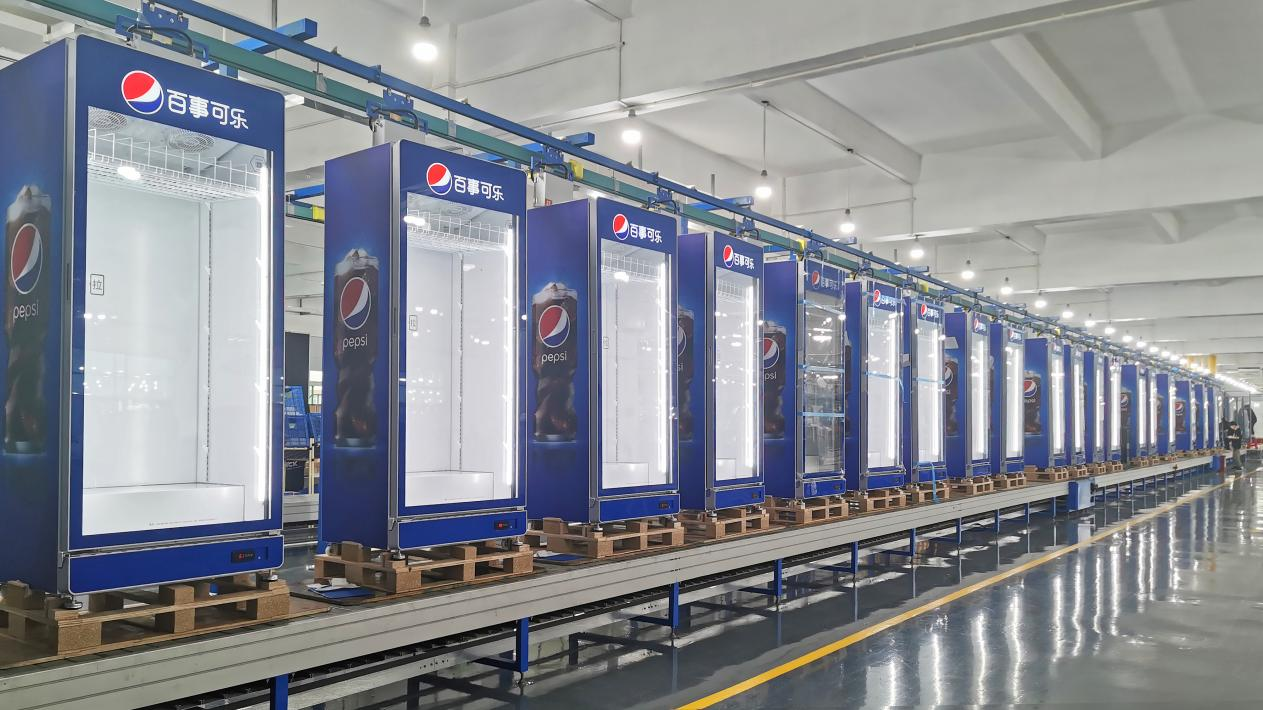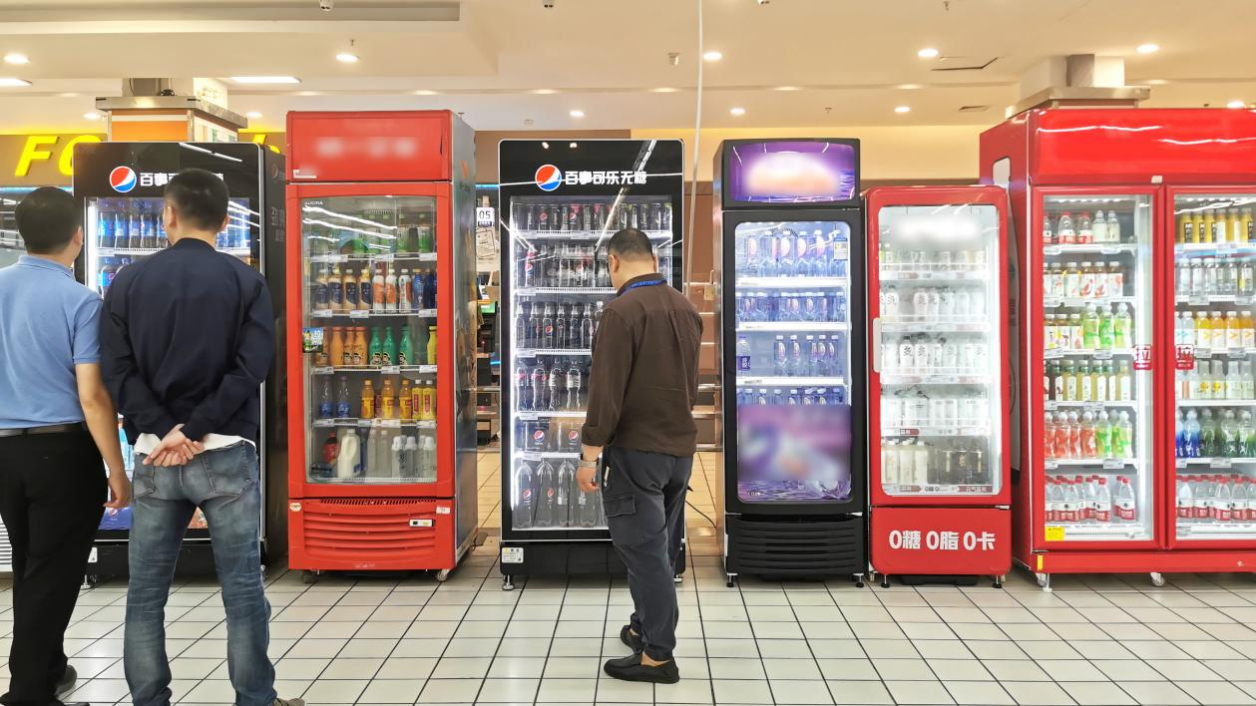 Intelligent visual product database product image
Precipitation of commodity identification technology: Through continuous AI technology accumulation and the accumulation of more than 30 cooperative customer cases, it can accurately identify similar commodities, commodities of different sizes, commodities of different flavors in the same series, and special packaged commodities (including flexible packaging, boxed, small packaging, film, etc.) equipment, etc.) and other diversified commodity types.

The most important function of HCK husky freezer is database product learning, which can accurately identify similar commodities, commodities of different sizes, commodities of the same series with different tastes, special packaging commodities (including flexible packaging, box packaging, small packaging, film packaging, etc.) and other diversified commodity types and all-round image learning for each product, with tens of thousands of photos.
The transformation from "refrigeration" to "refrigeration + intelligence"
It is understood that HCK Husky, founded in 1971, has a history of 50 years of development. Technological innovation has always been one of the core developments routes that HCK Husky adheres to. HCK Husky uses the Internet of Things, cloud computing and other Internet information technologies to provide traditional commercial refrigerators. Assembled "smart brain", launched the integrated solution of "AI intelligent identification system + refrigeration equipment", taking the lead in realizing the integration of intelligent identification system and refrigeration equipment, Husky is the first enterprise to integrate intelligent identification system and refrigeration equipment.
Husky is a pioneer in the integration of intelligent identification systems and refrigeration equipment, providing customers, supply chains and partners with a series of solutions for terminal sales in the refrigeration industry.