HCK X TMALL LIVE Chic (Shanghai station)
With the development of the fashion market, the trend culture gradually "out of the circle" , the boundary between art and commerce is broken, while considering the function of the product, consumers are eager to enjoy the aesthetic design of the product and show their individuality.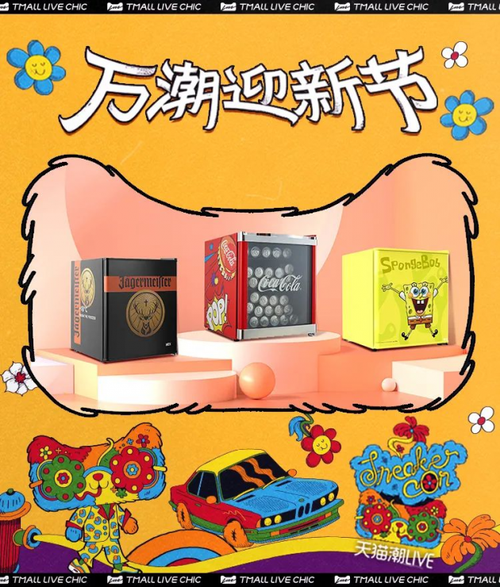 In order to let consumers in China and even around the world find more of the new trend of ideal life, TMALL has created a new fashion front,TMALL LIVE, in April, the company launched the "not in fashion but not in power" project. Together with other consumer electronics brands, it launched a cross-border trip to the "new power sector" to explain the "trend pragmatism" , break down the barriers between the consumer electronics industry and the trend culture, create a benchmark case for the consumer electronics industry, and set up a global trend indicator.
HCK retro refrigerator, live action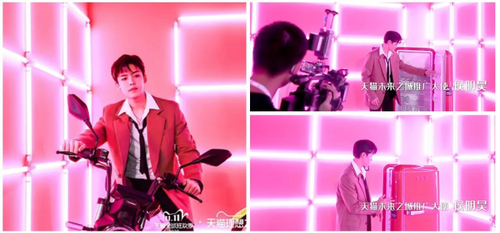 - Ambassador Hou Minghao -
TMALL LIVE CHIV: The trend of home appliances planning
Traditional consumer electronics products have become cool, thanks to the creativity of a number of trend artists, who use rich colors, novel materials, integration of different cultures, giving consumer electronics products a "anthropomorphic" image, making them fresh and flexible, you have a lot of personality.
When art meets appliances, boom, boom, boom
This time, HCK was invited to TMALL LIVE Chiv 2020 SNEAKERCON fashion show (Shanghai station) , so that the consumer power industry also "tide" up, together to create a gathering place for young people, a pilgrimage to the trend circle.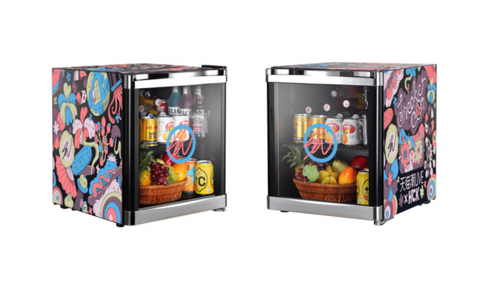 - TMAL LIVE & HCK beautiful fashion refrigerator-

Sean, one of Round Two's store owners, has built a strong reputation in the industry since it opened in 2013. They can always find Vintage products from the market that represent the good old days of the 1990s, and even international brands such as Louis Vuitton, Adidas, Nike, GUESS and so on.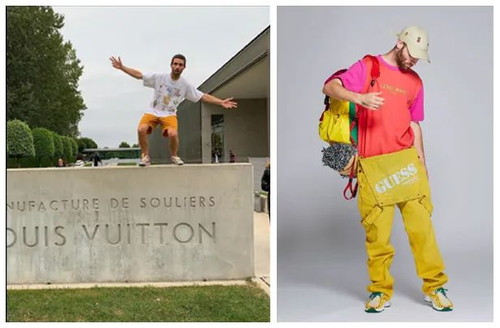 "I just want to be 'creative' and try to make the images come to life, so I experiment with materials and sometimes fail, but if I fail a lot I can find a way to succeed. "
— —Sean Wotherspoon
NOW,It's SHOWTIME
Coca-Cola, Jaegermeister, SpongeBob, all of the elements you're familiar with will be featured in this event. In the conventional wisdom of the masses, fashion is the exclusive domain of the trendsetters, but this time TMALL has given the concept of home appliances trend, "fashion appliances bomb street, trendsetters aside" !
--HCK beautiful fashion refrigerator Creative tidbits--